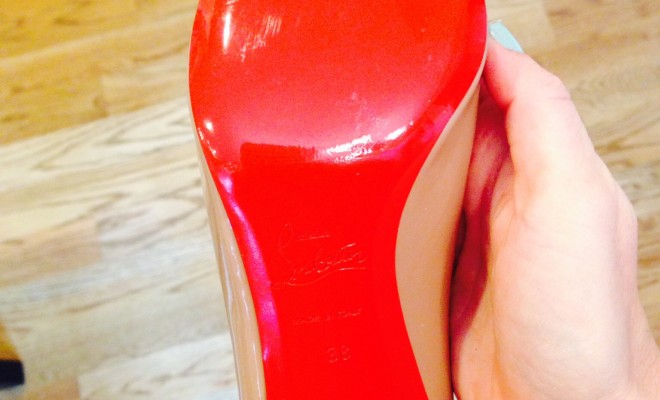 Fashion
How to Protect Your Christian Louboutin's Soles….No Cobbler Required!
By
|
I think every girl's inner Carrie Bradshaw dreams of designer shoes. Then once you get a pair of Christian Louboutins you dread seeing those gorgeous red bottoms get scuffed. There are many schools of thought here, one being they're shoes so just wear them. BUT us fashionistas know they're hardly just shoes. So what's a girl to do?
Some people take them to a shoe cobbler to have a rubber red sole put on the bottom. On a positive note it does help with traction. But in my opinion there seems to be many more negatives than positives. First, the red rubber soles are a completely different color red. Then there's the fact that in order to get the rubber soles on they must scrape off all the red paint from your soles. That's just so sad for brand new shoes. Lastly, it's expensive on top of already pricey shoes.
I've searched high and low for an alternative and finally found a good one! The military grade scratch resistant shields you use on iPad screens works perfectly!! The brand is called Zagg and I found mine on EBay for $5!! Who would have ever guessed!? The process is the same as when applying to your phone or iPad screen and from what I've heard lasts at least a year while keeping your red bottoms bright red. HOORAY!
Steps to Success: (see photos below)
1- Clean your soles of any debris.
2- Trace the outline of your shoe sole (where the bottom of your foot hits the ground, not the arch area) onto the shield paper
3- Using the enclosed spray solution, spray the bottom of your shoe and your fingers. This avoids fingerprints.
4- Peel back the cut out of the traced sole you did. Once peeled, spray the sticky side with the solution.
5- Line up your shield with the bottom of your shoe. It will slide around from the solution.
6- Once it's perfectly in place, use the included squeegee to press out excess solution and any air bubbles. You will find after a few seconds the shield sticks perfectly with no air bubbles.
The result? A clear, shiny shielded bottom that will keep your red soles looking extra bright and cheery for many wears to come. I hope you enjoy this solution as much as I have. If so, please post comments below.
Xoxo~ Erika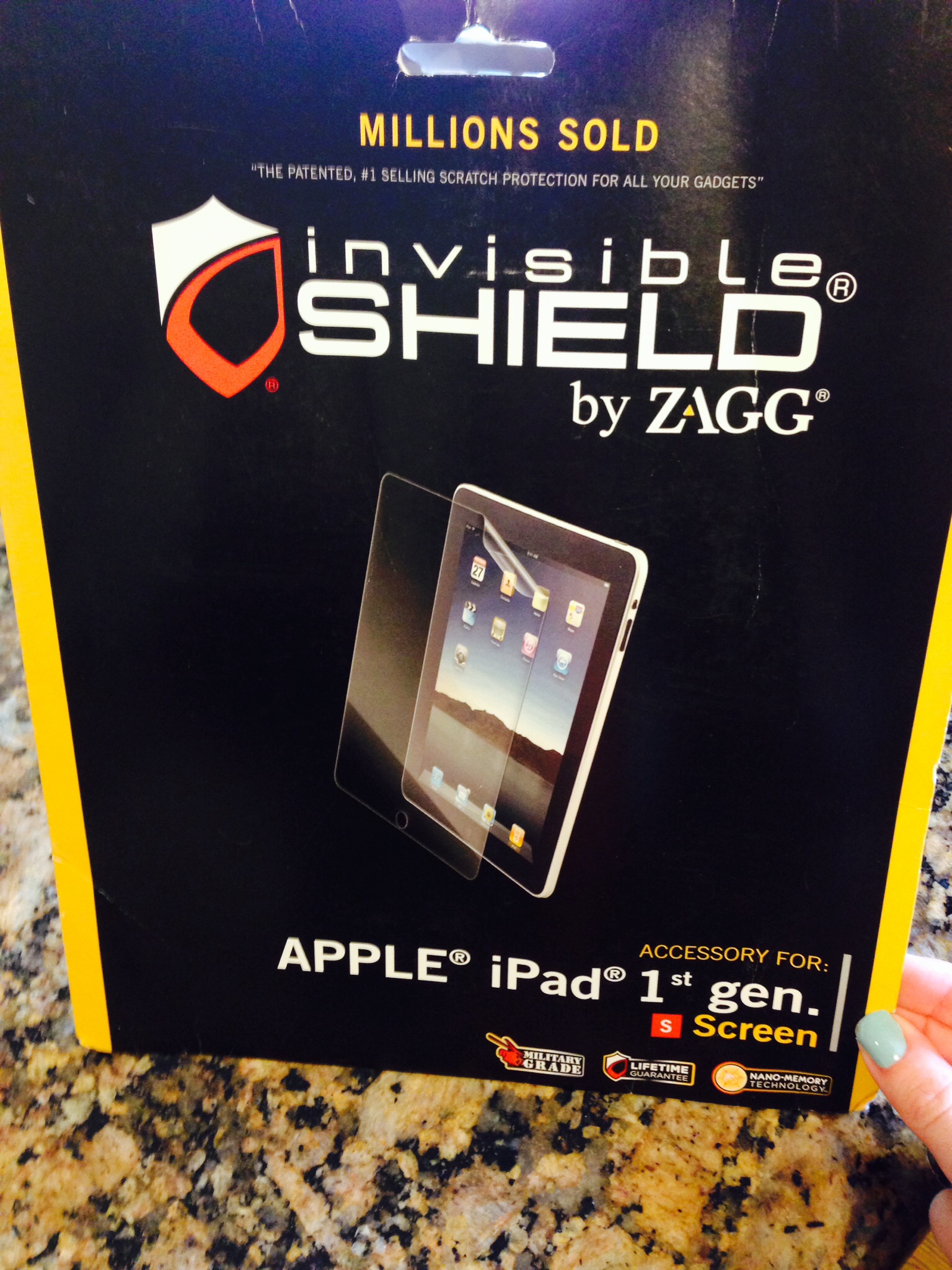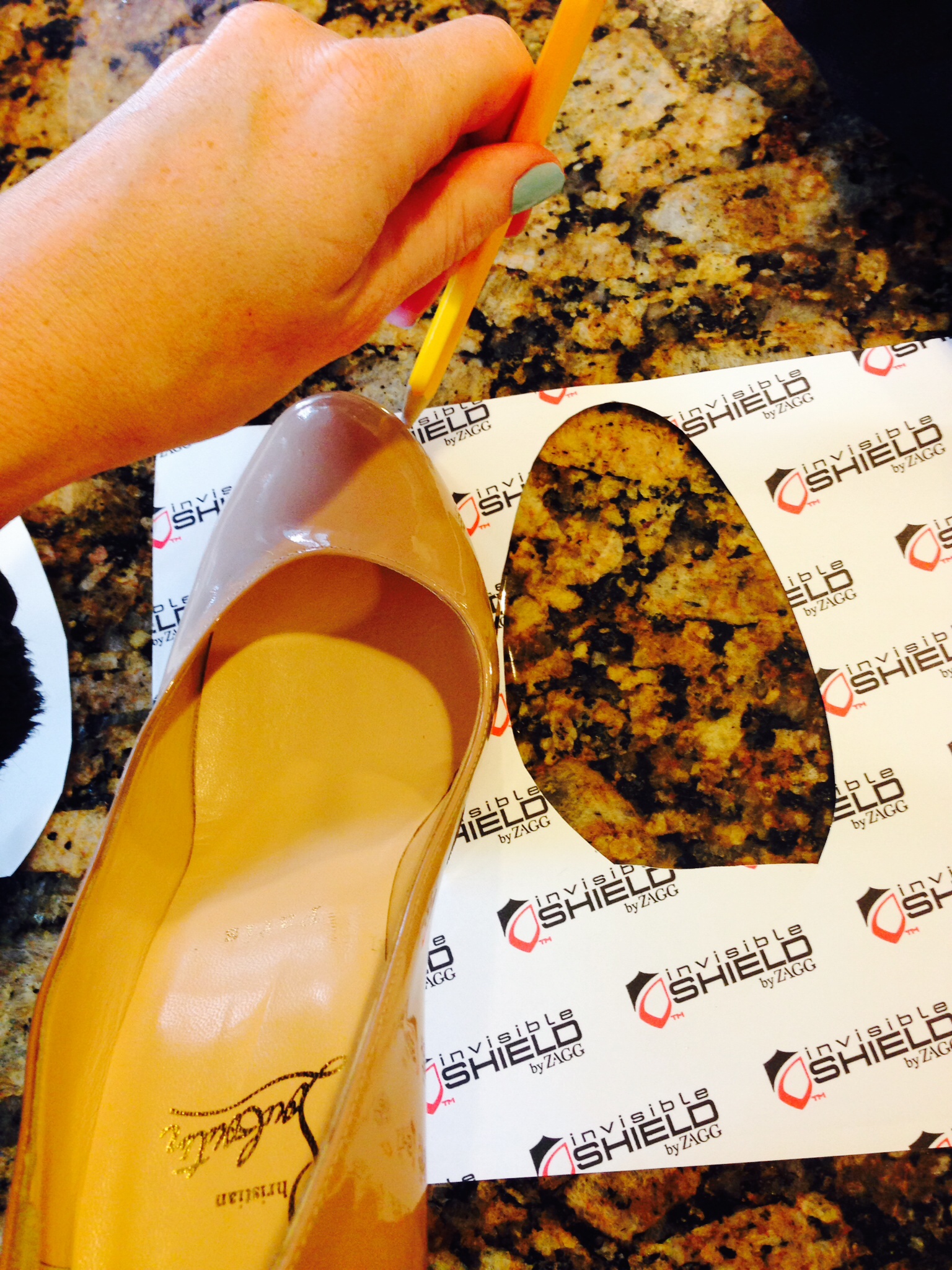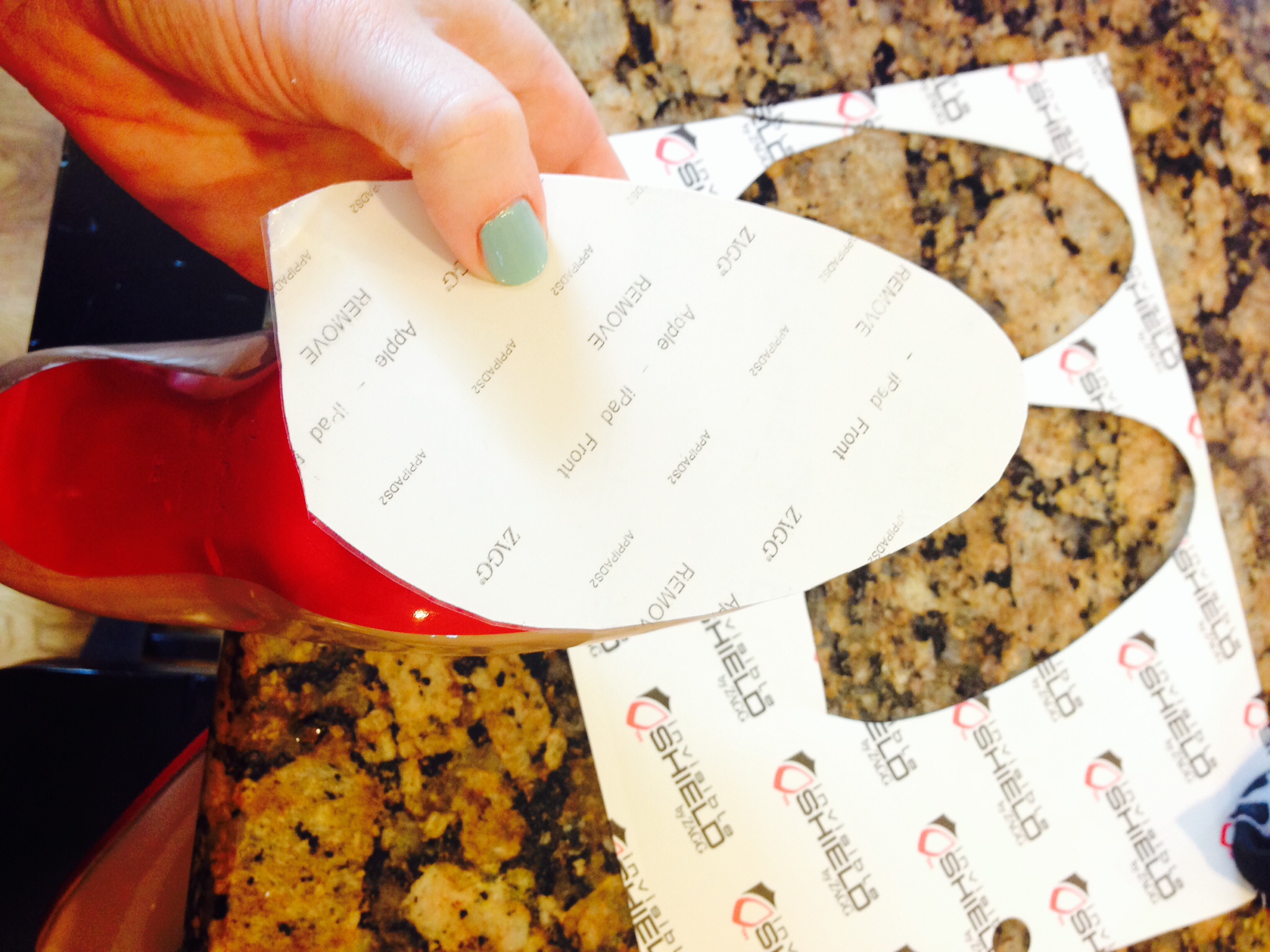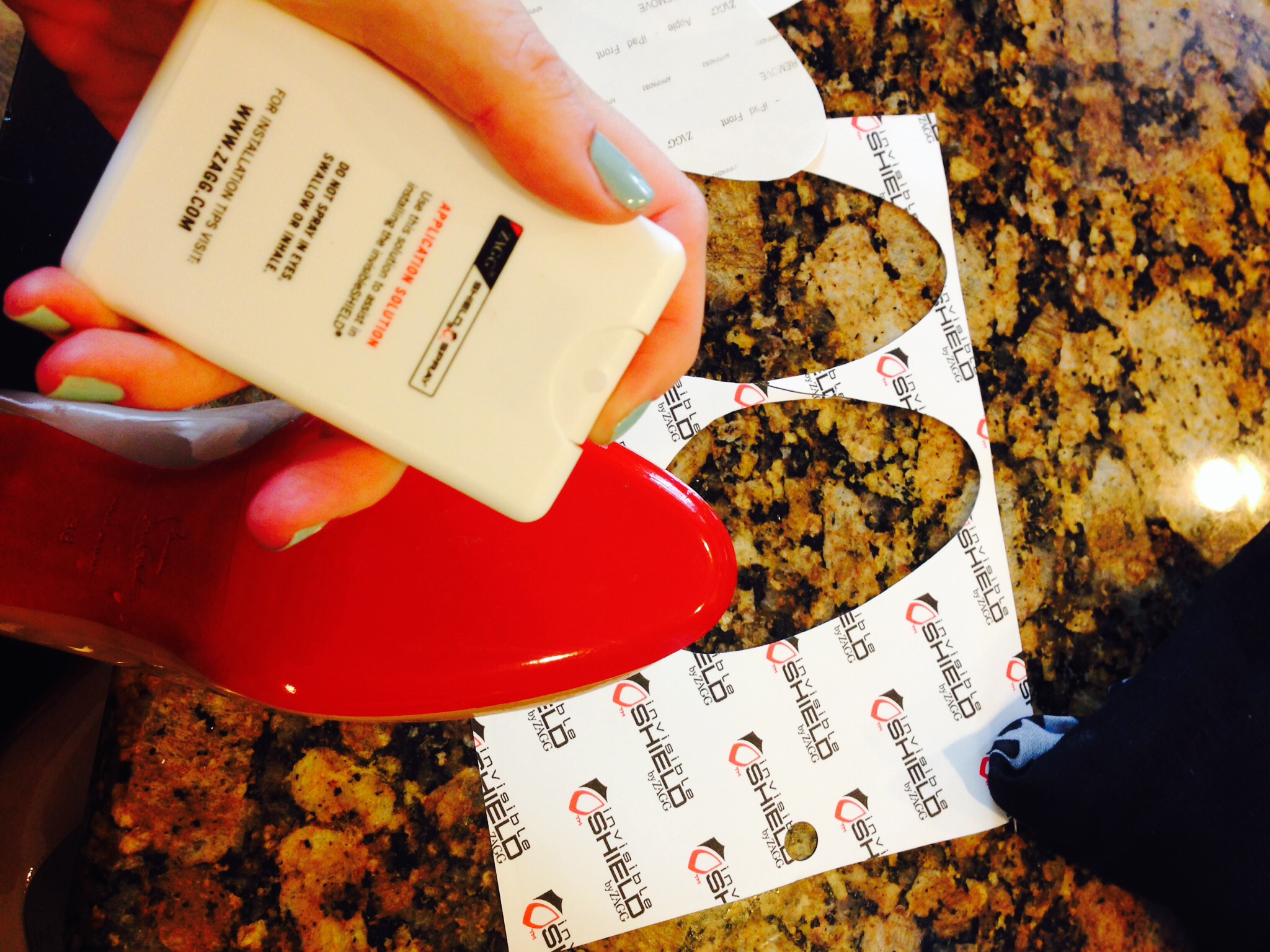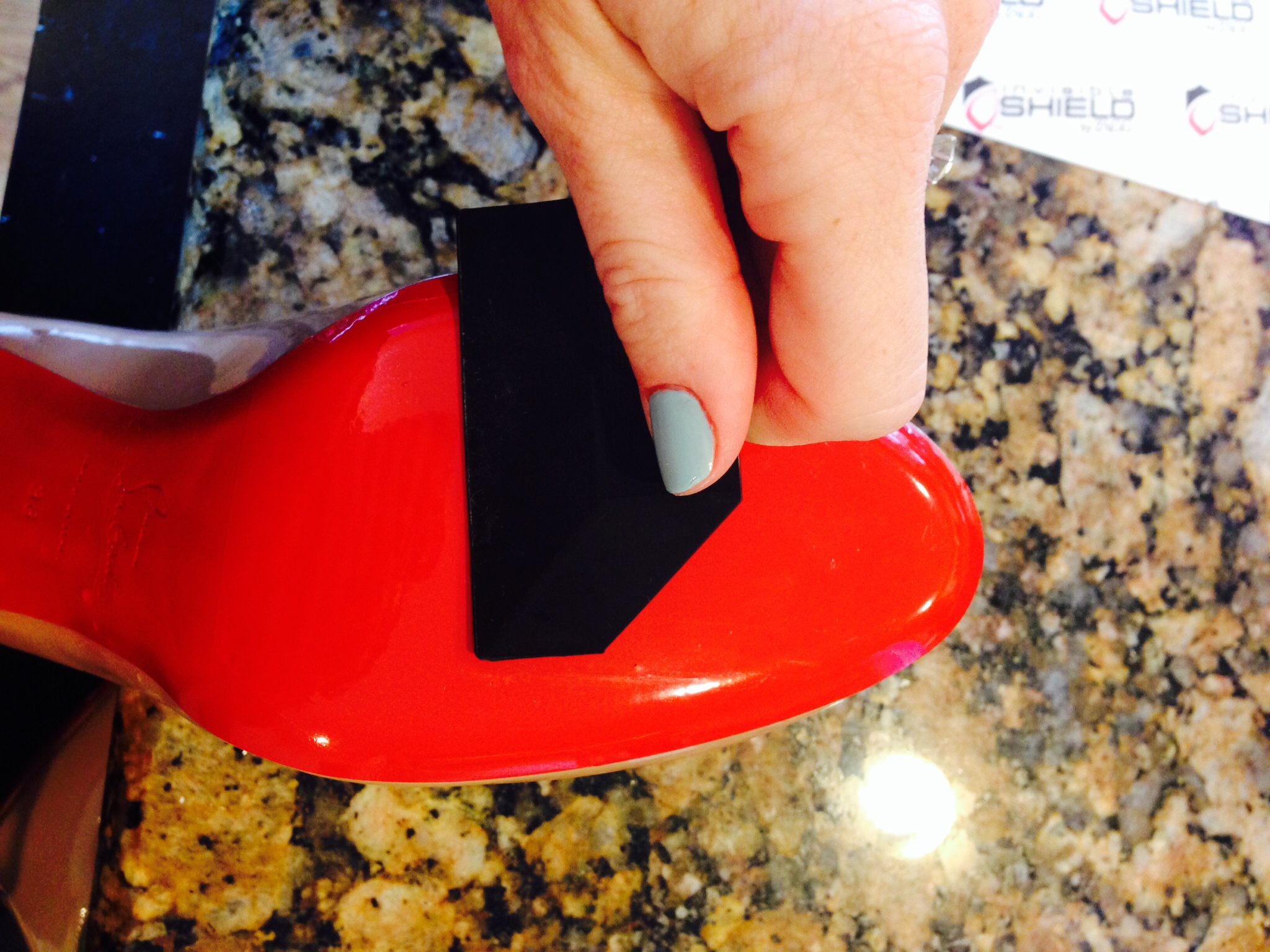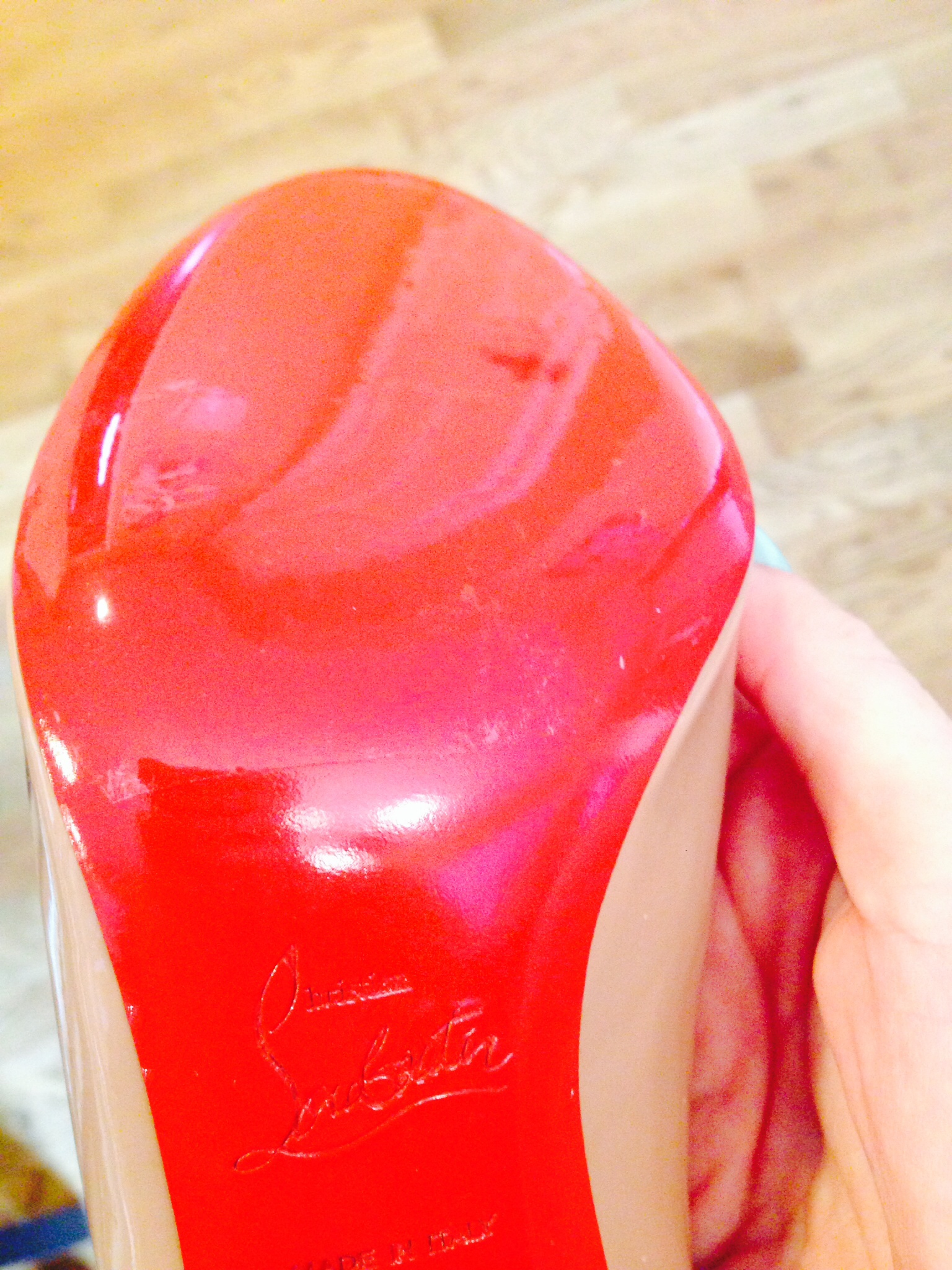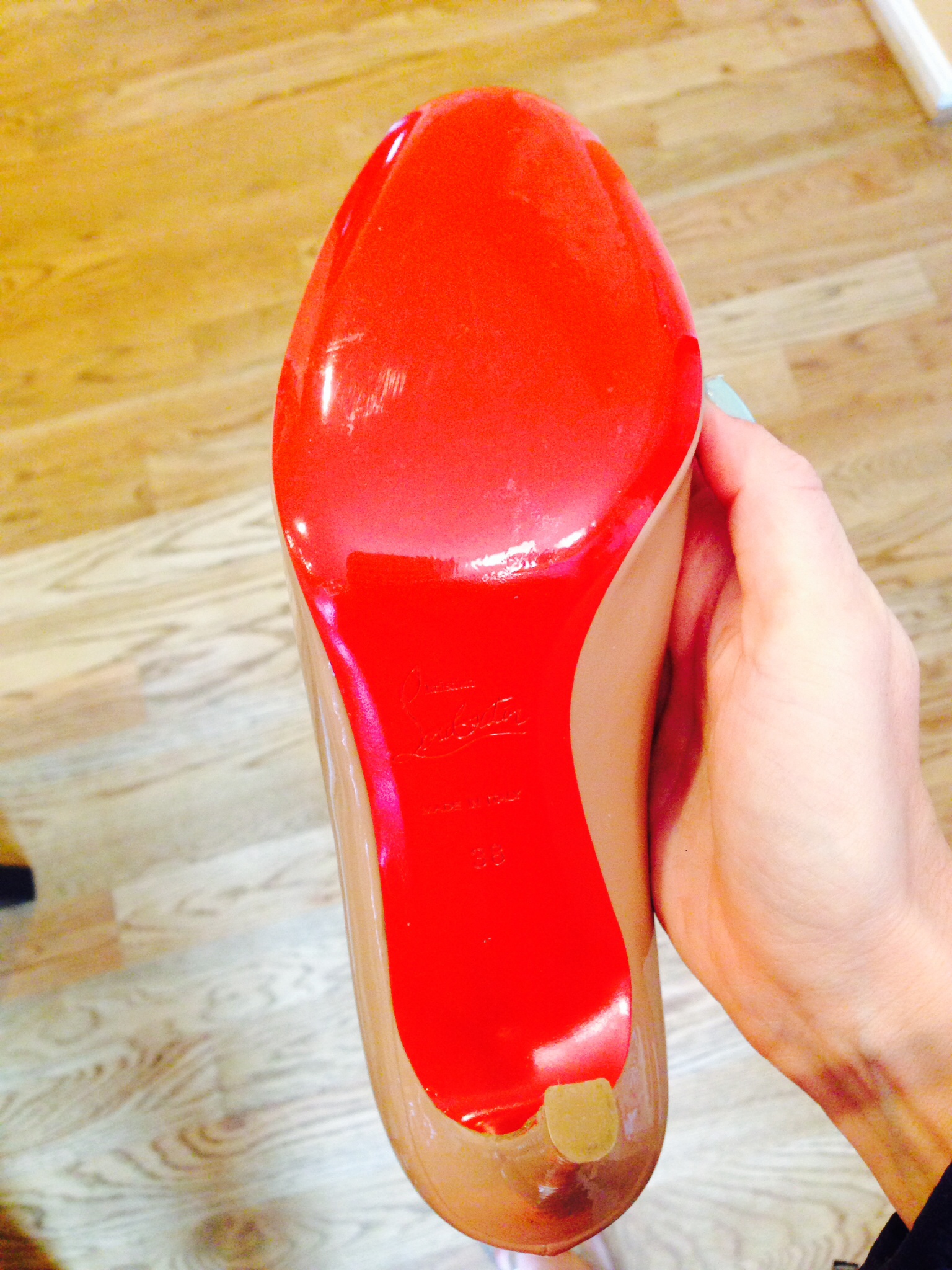 Edited with BlogPad Pro