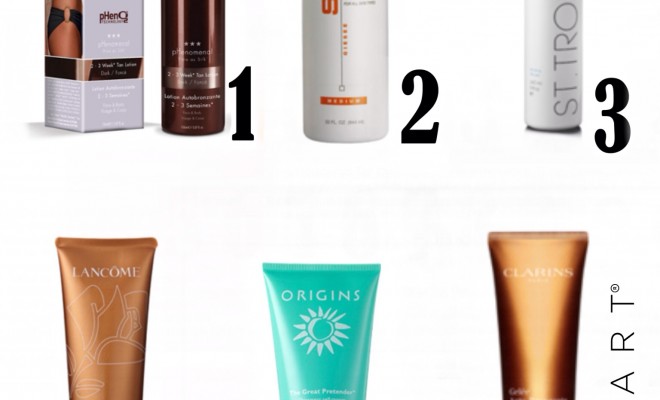 Favorite Products
Get Your "Self" Tanner On!
By
|
Spring has sprung! I love this time of year and along with the bright new clothes we're excited to wear comes the desire for many girls (if you're like me) to be tan!!! I love being tan but I'm terrified of wrinkles so I've been trying different self tanners since middle school!
So I thought it would be fun to share some do my very favorite ones. These are my top 6 and yes they are in order. My very favorite way of tanning is an airbrushed tan (not in a booth) and even bought my own mobile tanning system and booth two Christmases ago. I still have plans of opening a mobile tanning business but in my meantime my hubby has become an amazing airbrush tanning artist!! Lucky me. 😉
So airbrush tanning aside, here are my favs. 1) Vita Liberata in Dark. This is a new one I found through a sample in my Ipsy bag! It's a gorgeous natural reddish golden brown. No orange at all. 2) Sun Technologies in dark. Got this one last year at Ulta and it was amazing! Again, a deep dark reddish brown color. Wears off very subtly as well. I would not recommend #1 or #2 if you have a very light skin tone. 3) St. Tropez- you've probably heard of this one. It's a good one. Not as deep a color but very natural. I prefer the mousse in this brand. 4) Lancôme Flash Bronze- a longtime fav of mine. The facial product is THE best and the tanner specifically for legs is unreal too. 5) Origins- this was my very first fav tanner I discovered in 2002 or so. It get rave reviews and has a minty fresh smell. It has a slight glimmer but it's very subtle. Great natural color. 6) Clarins- another really good one. Similar color to Lancôme.
I MUST share one final tip. Never ever apply self tanner without a mitt. Body Shop has a great one for $5 and it'll last for years. They make such an even flawless finish and you can't an your hands with nothing on your palms! For your back….if you don't have a hubby or roommate, get a giant back brush. It works. 😉
Happy Tanning!
Erika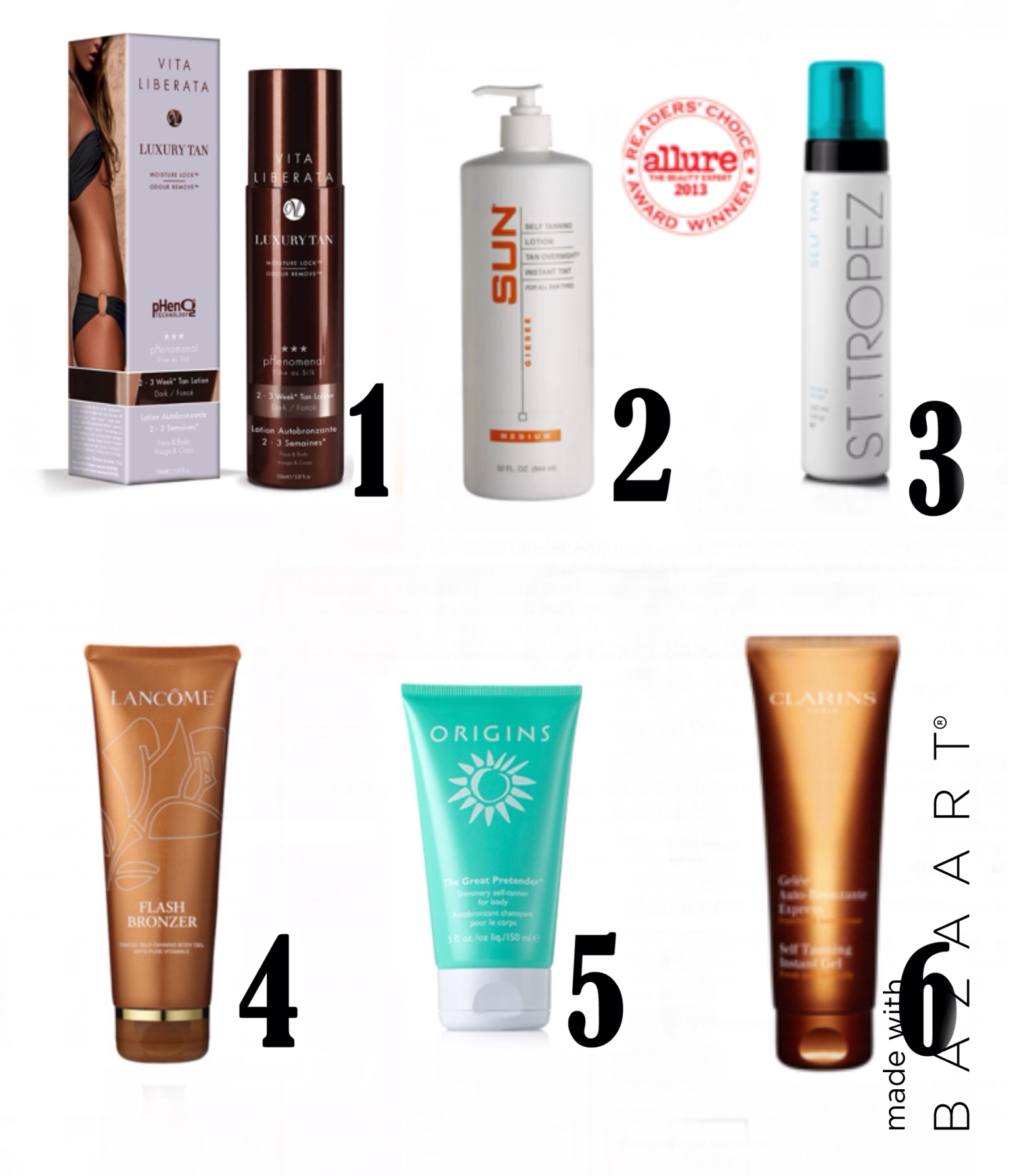 1. Sephora 2. Ulta 3. Sephora 4. Lancôme 5. Origins 6. Clarins