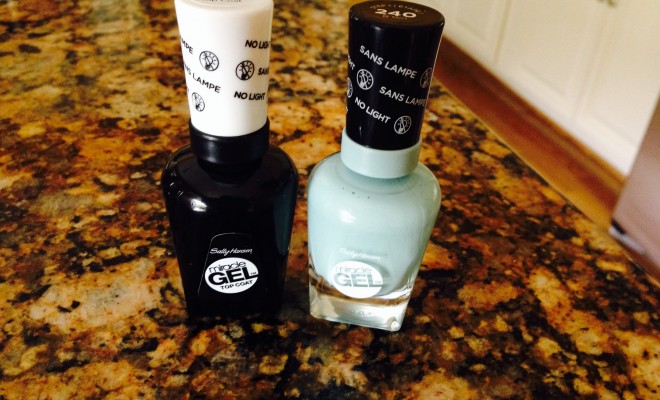 Favorite Finds
Sally Hansen Miracle Gel….a miracle find!
By
|
Hi all,
Everyone who knows me well knows I have a love for nail polish. It's rare to see me without my nails polished and I love to do it myself.
I did a post awhile back on my favorite gel polish brands and the newer ones which do not require led lamps, yet still dry in under 3 minutes and stay looking fab for a week!!
Here's yet another find- Sally Hansen's Miracle Gel polish. No lamp required and comes in some lovely colors. I especially like the oversized rounded brush- great even coverage. I've managed to get a nice finish with two coats on a nude polish and now this Tiffany blue color called "B Girl" I REALLY like it, probably even more than my regular Essie Mint Apple color.
It's a two coat process- the color, two coats, and then the top coat which cures with regular light. I picked this up at my local Walgreen's. Price is $9.99 but it was on sale this week for $8.99 I think. And if you like some of the traditional colors you can snag a combo top coat and color for $15.99!
If you give it a whirl let me know what you think in the comments section below.
XOXO,
Erika