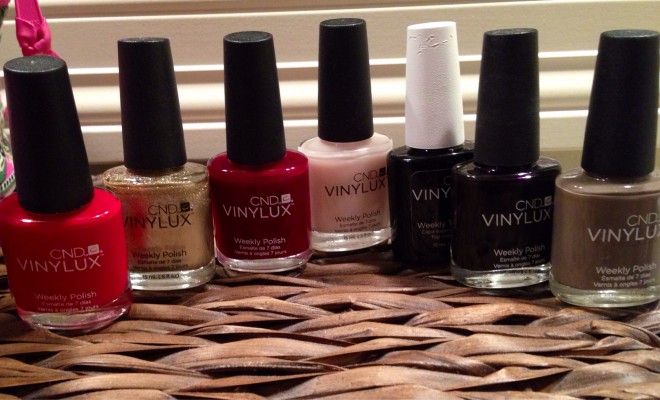 Favorite Products
My Holy Grail Nail Polish
By
|
I would qualify myself as somewhat of a "nail polish expert". Why you say?  Multiple reasons. One could be the fact that I was doing acrylic nails on myself (DIY kit) in high school and it actually looked decent. Or perhaps the fact that I'd rather do my nails myself than pay for a manicure because a) they take too long and b) I sometimes do a better job.  I'm a nail polish/manicure kinda girl.
I fell in love with gel nail polish when it first came out probably 3+ years ago, but depending on who did your nails it sometimes didn't last the full week (because they got the top coat on your cuticles 9 times out of 10 or they damaged your nails removing your old gel polish). So typical me, I went on a search for a legit DIY gel nail kit. I mastered this technique pretty well using an led light. Don't even waste your time with the uv lamps. They take way too long and are terrible for your skin!
This post is actually about my latest obsession- Vinylux polish from CND. CND in case you didn't know IS shellac. They started the craze. This polish is remarkable. You use a ph bond coat on bottom (basically alcohol to dehydrate the nail bed and remove any oils), then do your coat(s) of polish immediately followed by the topcoat. Wait 3-4 minutes (max….I go about my day in probably 90 seconds) and the top coats dries and forms a barrier that won't chip for up to 7 days using natural light. So NO lights required, looks like gel polish, lasts a full week and comes right off with regular polish remover.
Trust me, you should check this stuff out!  The only retail store I've found it in is Beauty First. It sells for $10 a bottle.   See below for some pics of the polish and my DIY manicures.
Enjoy and let me know if you've tried it.
Xoxo,
Erika