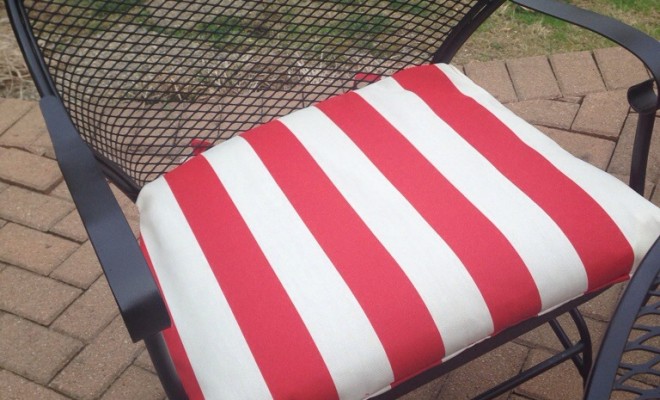 Crafts
DIY patio cushion covers
By
|
Patio furniture really takes a beating, doesn't it? I personally can't stand dingy fabric. This often means buying new cushions each year. The problems I run into there are: 1) I don't like most of the ones I see and 2) they don't fit my furniture- too small.
So two summers ago I set out to recover my existing cushions. Best decision I ever made. They fit perfectly and I found a steal on fabric at Hancock Fabrics ! $5.99 per yard is what I paid then. I got eight yards and I've covered a wicker loveseat, two wicker chairs (two cushions each) and now two additional patio chair seat cushions before just now running out.
That's a steal for under $70!
Two years ago I sewed it all by hand and it was miserable. Luckily this Christmas my parents got me the Project Runway sewing machine I've been dreaming of for years. Although I'm a total novice!
Today's the first day I've used it. I pulled out the patio furniture on this warm spring day and decided to give these chair cushions a makeover. I spent a long time getting the machine threaded and the bobbin wound but once that I was over it was mostly smooth sailing!
I was very happy to see that my thread did not break. That was a huge worry. I turned the fabric inside out and measured the design of the pillow with straight pins. Then sewed the seams and turned it right side out and finished off the last seam. I even added new ties that are long enough to tie a cute bow if I want.
Off to find matching fabric for the remaining two chairs. Otherwise I may be adding in an accent color. Very happy with how it turned out though.
Here's what I created two summers ago- 2012, and see the red cushions under the umbrella table- those are what I'm changing now!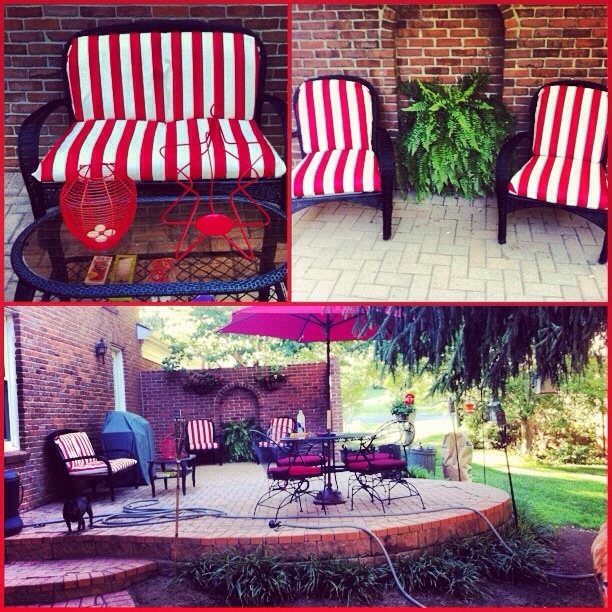 Here's a before from today: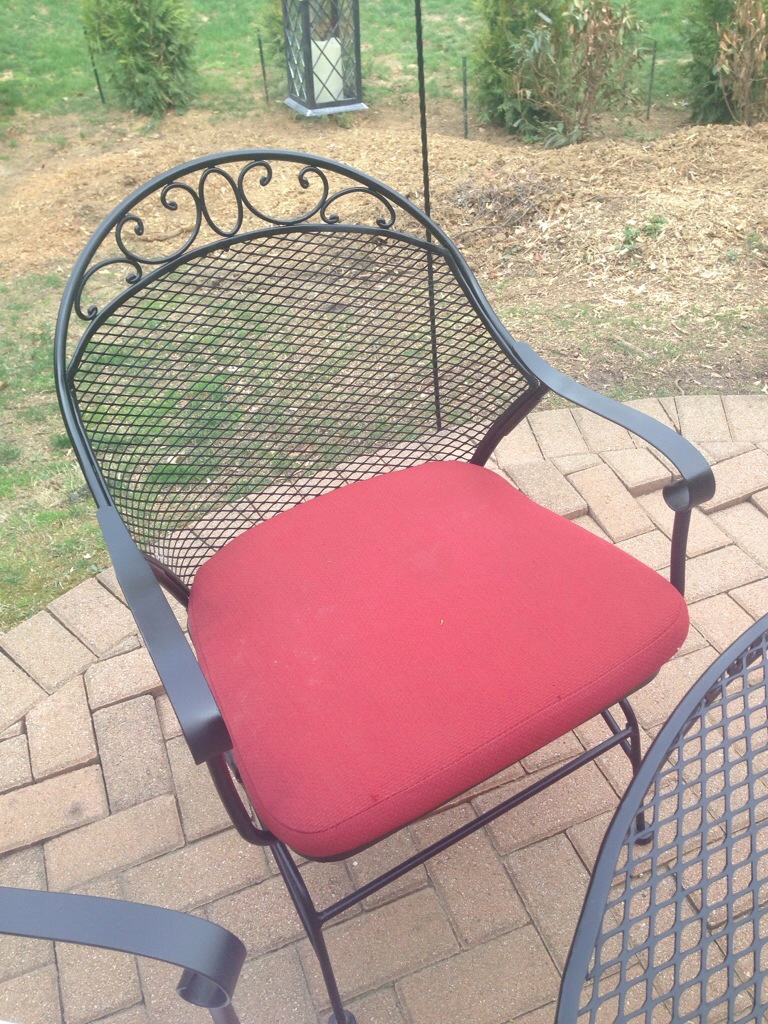 A few shots as the sewing machine was being christened: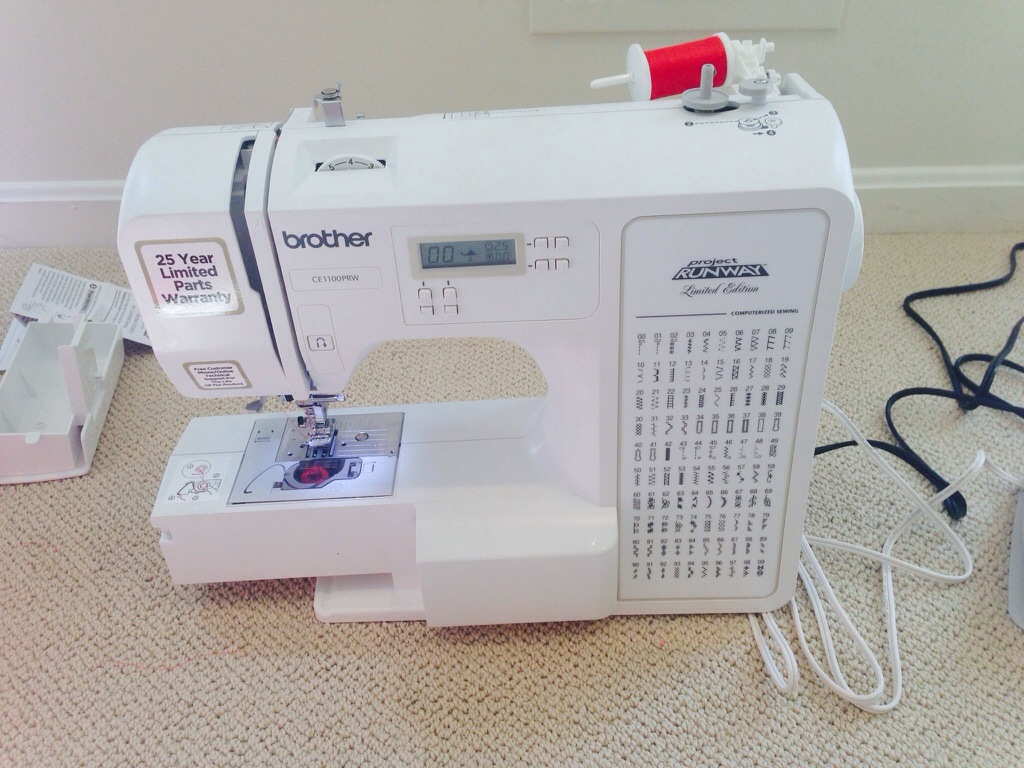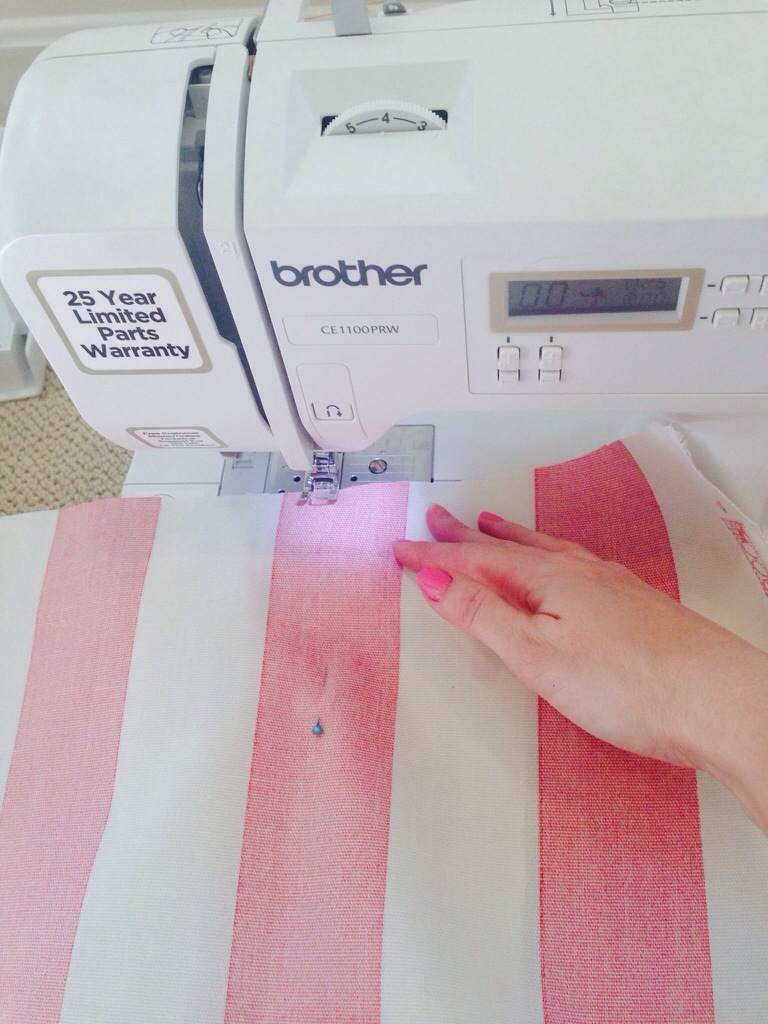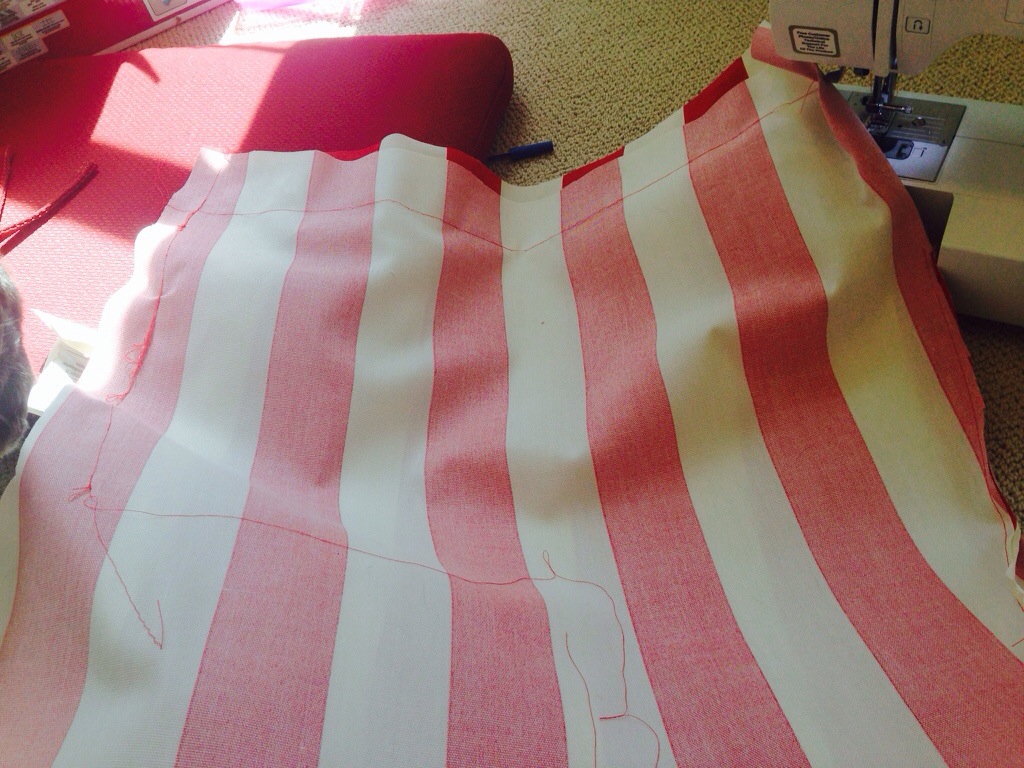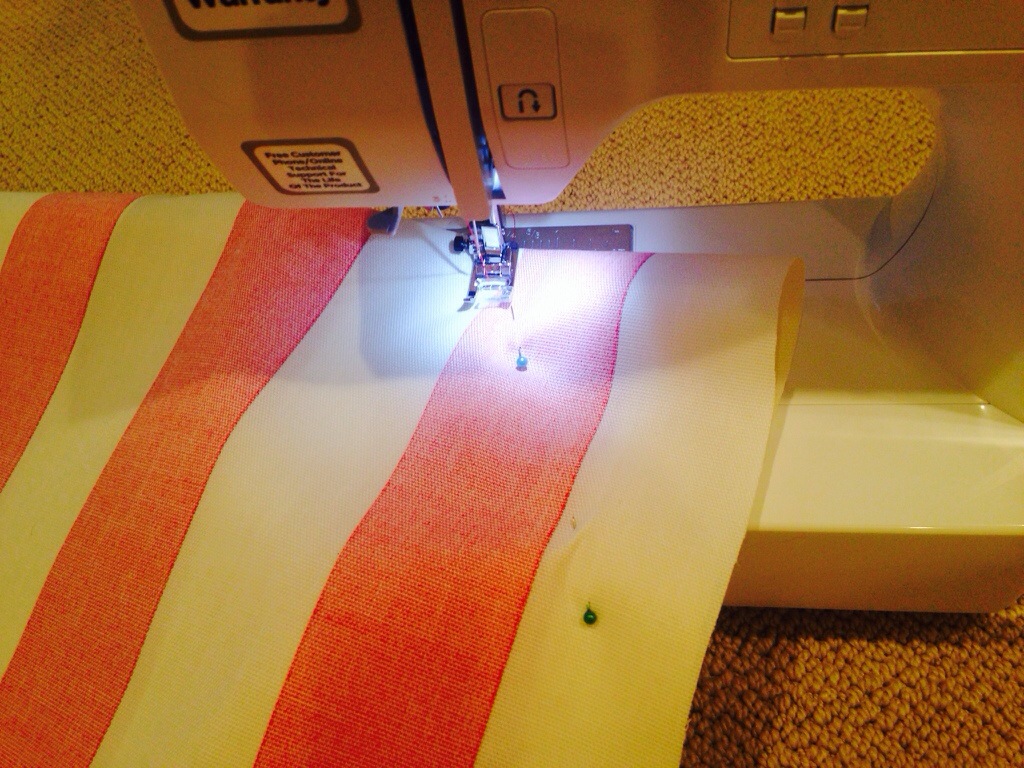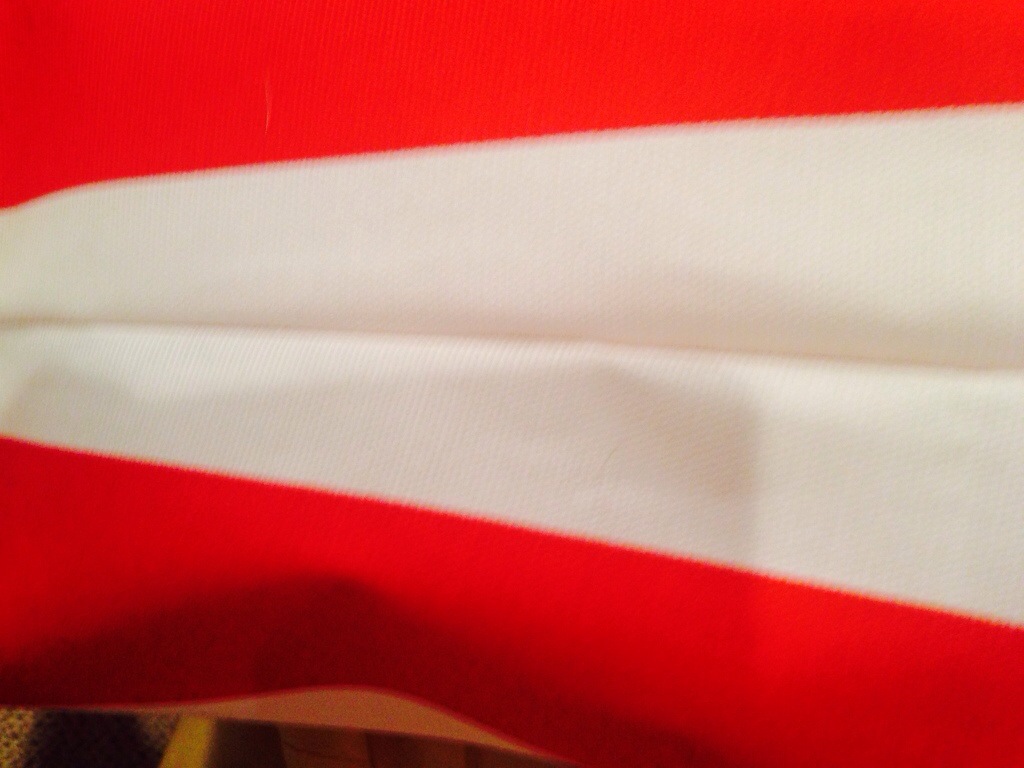 Every girl news a helper/supervisor. 😉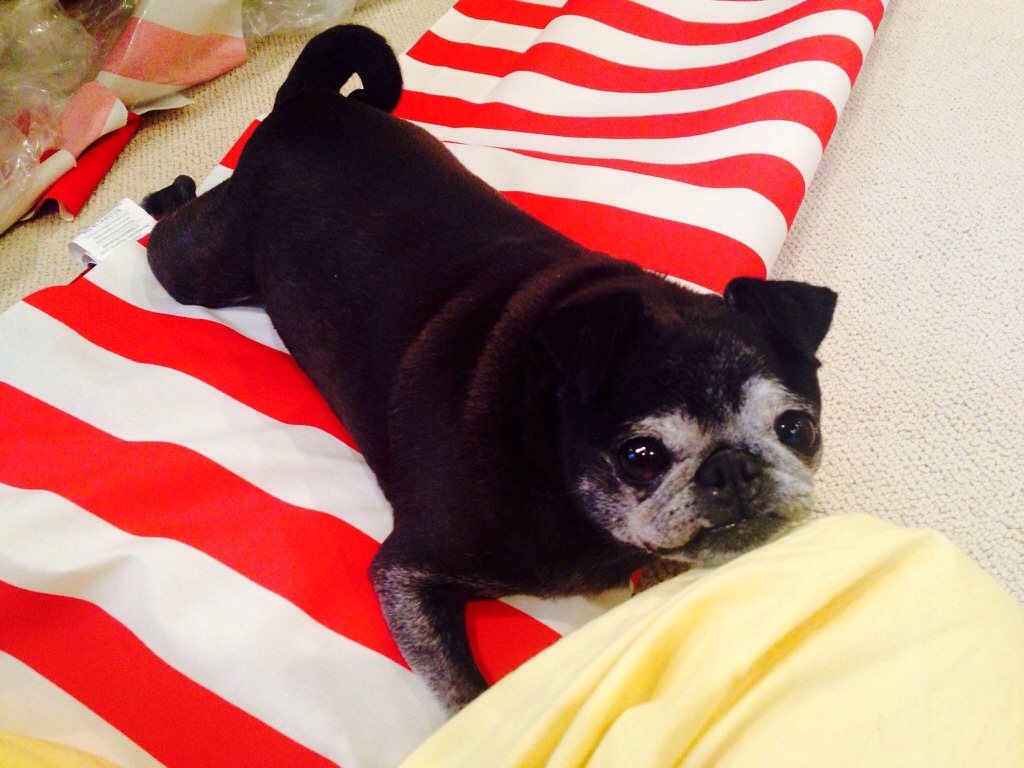 And finally— the finished product! Pretty cute if I do say so myself.